Every month we choose a S.P.A.R.C. Team Member of the Month who showcases above and beyond responsibilities to VPD and their team. Each team member is voted for thru our inner office monthly S.P.A.R.C. nominations.
---
Support, Professionalism, Accountability, Resource, Compassionate
---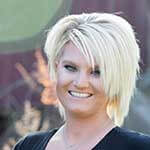 ---
Jenna has shown drive and passion for what she does here at Valley Pediatric Dentistry. She goes above and beyond by helping out team members, covering events, and always showing up with a smile, song and dance. Thank you, Jenna for all you do on a daily basis!
---
Jefferson Valley

3630 Hill Boulevard, Suite 101
Jefferson Valley, NY 10535
Click for Directions
914-245-7100