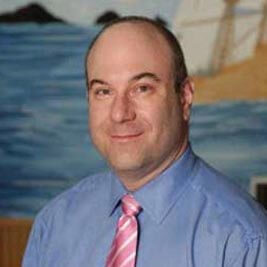 ---
Dr. Benjamin Dancygier or "Dr. Ben" as his patients call him, is the founder and CEO of Valley Pediatric Dentistry and has created and developed a practice based on his core beliefs and values. He has been delivering outstanding pediatric dentistry since 1999. He received his undergraduate education from State University of New York at Binghamton, majoring in Biology and his Dental education from Stony Brook School of Dental Medicine. He completed a general dentistry residency at New York Hospital Queens and then completed a two-year residency in Pediatric Dentistry at Montefiore Medical Center in the Bronx in 1999. Dr. Ben is a Diplomat of The American Board of Pediatric Dentistry.
Dr. Ben is devoted to helping mothers, newborn and infants overcome nursing and feeding challenges. Dr. Ben puts passion into everything he does, truly caring for his patients and what is best for them. His expertise on tongue and lip-ties and careful attention to detail provides a smooth, quick and precise frenectomy experience for his infant, child and adolescent patients and their parents. Dr. Ben is a preferred provider of NY/NJ Tongue Tie group, a provider for Tri-state Breastfeeding Association, a member of the American Laser Study Club and an Ambassador of the Breathe Institute and member of the International Association of Tongue-tie Professionals (IATP) Dr. Ben prides himself on working closely with IBCLC's, lactation Consultants, speech therapists, feeding therapists, and chiropractors for the care of our patient's total body health.
Dr. Ben has lived and practiced in the Hudson Valley region since 1999. He is married to his wife Irene and has two kids: Emily and Scott. His joys in life are being with his kids, traveling, swimming and watching sports. Go Clemson!
---