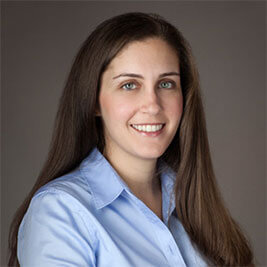 ---
Dr. Tamara Kroboth grew up on Long Island and graduated Summa Cum Laude from Stony Brook University Honors College in 2004 with a bachelor's degree in biology.  She also earned both her dental degree and completed her post graduate orthodontic education at Stony Brook School of Dental Medicine in 2008 and 2011, respectively. Dr. Kroboth treats orthodontic patients in our Jefferson Valley office and our orthodontic office in Hopewell Junction.
Dr. Kroboth believes that patients of all ages deserve youthful, healthy and beautiful smiles that will improve confidence and last a lifetime.  She is passionate about delivering personalized, high quality care to patients and parents in the community.  Dr. Kroboth, or Dr. K as most people know her, recognizes that each patient has a unique set of needs to create their beautiful smile and her focus is on creating not only straight teeth, but also a stable bite and harmonious profile.
Dr. Kroboth is board certified with the American Board of Orthodontics, and she is a member of the American Dental Association, the American Association of Orthodontists, as well as locally the Ninth Dental District.  She is currently the vice president of the Dutchess County Dental Society.  Dr. K lives in Dutchess County with her husband Alex.  An avid Star Wars and Harry Potter fan, Dr. Kroboth also enjoys reading, traveling, hiking, and spending time with family and friends.
---