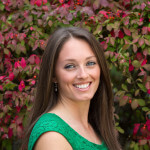 ---
Ashley Witkiewicz, COO
---
Hello, my name is Ashley and I've been with Valley Pediatric Dentistry since 2007. You will see me at community and networking events throughout the year. I am lucky to have been here through so many amazing changes, technology advancements and new procedures for our patients. I love interacting children and their parents and watching our patients and families grow. I'm thankful for an incredible team and the atmosphere we have created here at VPD. I am very passionate about health and fitness. I love weight training and running; especially on the area's trails. I love living in the Hudson Valley and I am a huge supporter of all local businesses. I am an active member of The Dutchess County Regional Chamber of Commerce and I'm on the Health & Wellness Committee. Outside of the office, I enjoy exploring the Hudson Valley with my husband, family & friends. I also have a super handsome Doberman, Erwin.
---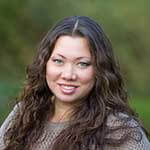 ---
Shinera, RDH
---
Hello, my name is Shinera. I am a Registered Dental Hygienist as well as the Clinical Team Leader. I am also trained to practice Orofacial Myofunctional Therapy (OMT). I joined the practice in 2006 and instantly fell in love with pediatric dentistry. I have two children of my own and they have given me a new perspective on what is needed from me to give my patients the best experience possible. Dental anxiety begins at a young age and this is something I plan to alleviate by guiding children through their visit and giving them the comfort they need and deserve. With our amazing doctors and team, I am able to help lead our patients towards a healthy and successful adult life. My goal for this upcoming year is to continue to support and motivate the clinical team to be the best we can be. I am also exhilarated about bringing OMT to our patients and families. I am blessed to be a part of such a wonderful team. Being a dental hygienist is truly so rewarding and I absolutely love what I do.
---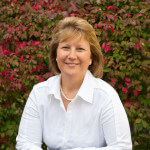 ---
Tammy
---
Hello, My name is Tammy. I am the Team Leader at our Hopewell office. My administrative career began in general dentistry in 1996 before joining the team at VPD in 2012. I enjoy addressing all your concerns with your dental insurance, payment arrangements and scheduling a future visit. I enjoy interacting with the children and seeing their smiling faces when they leave our office. Outside of the office, I enjoy spending time with my husband, my children and my dogs. I enjoy cooking, shopping and cuddling up with a good book. My goal for this upcoming year is to expand my knowledge in the management field.
---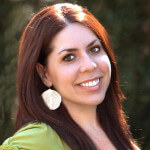 ---
Nicole
---
My name is Nicole and I began working at Valley Pediatric Dentistry in 2015. I truly love working for such a wonderful team and helping to ease children's fears of the dentist when they step into our office. I love that our practice takes pride in providing a friendly and comfortable atmosphere for our patients, new AND old! In my spare time, I love being outdoors, exploring new places and spending time with my loved ones.
---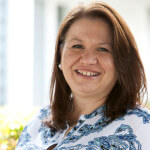 ---
Donna
---
Hello, my name is Donna and I joined the Valley Pediatric Dentistry team in 2013. I love my job and enjoy working with children, I find my job very rewarding especially when the children leave happy as well as their parents. Working with younger children has always been a passion of mine as I worked at a preschool for 12 years prior. It always makes me happy to see them leaving our office with a smile on their face. Outside of the office, I enjoy spending time with my two children and my husband. I also enjoy shopping, cooking and relaxing.
---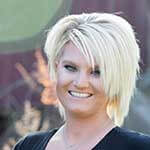 ---
Jenna
---
Hi! I'm Jenna! I became part of the administrative team in the summer of 2016. I have an extensive background in providing exceptional customer experiences. I am also a certified personal trainer which has provided me with a wide spectrum of knowledge on health and fitness pertaining to all ages. Outside of the office I enjoy exploring all genres of movies and music. I am an avid New York Rangers fan! I have a 'fur baby', named Carl who I love to spoil and spend time with! I look forward to providing you and your family with exceptional care as well as growing and expanding with the Valley Pediatric Dentistry team.
---
---
Linda
---
---
Tracy
---
Hi! I'm Tracy, aka 'Mama Bear.' I joined the VPD team in 2017. I process all insurance payments and handle any insurance claim issues. I love being a part of a happy, compassionate & fun team. When I'm not at the office, I enjoy taking pictures, shooting pool, spending time with my husband, family and friends.
---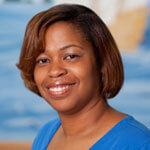 ---
Taneshia, CDA
---
My name is Taneshia and I'm a certified Dental Assistant. I began my career in General Dentistry in 1997, and found my passion in Pediatric Dentistry. I love children and helping others. So when I join the VPD practice in 2001, it was like I found my calling. I feel so privileged to serve with such professional amazing team members. My experience at VPD has been wonderful. I have grown so much, fulfilling my passion to alleviate children's fear of dentistry by educating families and serving the community at local events. Personally, I enjoy shopping, spending time with my family, friends and practicing my faith. I am happily married with 2 children who have both graduated from College.
---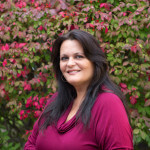 ---
Rose
---
---
Cate
---
---
Kristen
---
Hello my name is Kristen, I have been a pediatric dental assistant for past 12 years. I joined the team at Valley Pediatric Dentistry in 2017. I love working with children and making their dental experience a positive one. I find it rewarding to see a patient smiling after they were initially nervous about their dental visit. In my free time, I enjoy spending time with my family and friends, skiing, going on adventures and traveling.
---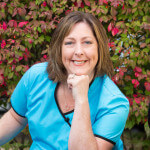 ---
Lisa
---
Hello, my name is Lisa and I've been with Valley Pediatric Dentistry for 7 years as a dental assistant. I absolutely love working with children helping them overcome their dental fears and also educating them on the importance of dental health. When I'm not at the office, I enjoy spending time with my family and my two dogs.
---
---
Jasmine
---
Hello, my name is Jasmine! I've been a part of this team for almost two years now, and I am really enjoying it! I've been a pediatric dental assistant for 11 years, and love to work with kids! One of the things I treasure is seeing a child come in, who may be nervous at first, and see their fears turn into excitement. It's great to see and be a part of! Showing them that it can be fun coming to the dentist! When I'm not in the office, my husband and I are involved in volunteer work. We love to volunteer and help others in many different ways! I love learning new languages and just relaxing in the sun enjoying the beauty of creation with family and friends!! Can't wait to meet you and your family here at Valley Pediatrics!
---
---
Eiliana
---
My name is Eiliana but everyone calls me Ellie and I have been in the dental field for 20 years. I have experience in general dentistry, oral surgery, orthodontics and dental anesthesia. I started working with the Valley Pediatrics team Per Diem in early 2018. I officially joined this wonderful team later that same year. I work with all of the doctors in each specialty at both of our locations. I love helping our patients have fun in the office and getting to know them. I strive to make every patient comfortable and very informed at every appointment. I'm overjoyed to be able to help create beautiful smiles and be a part of this wonderful team. I reside in the local area with my husband and our two beautiful daughters. I love spending my free time outdoors with family bike riding, camping, kayaking, hiking and snowboarding.
---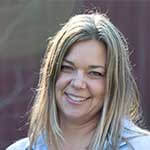 ---
Beth, RDH
---
Hello, my name is Beth. I became part of the Valley Pediatric Dentistry family in 2016. I graduated from Hudson Valley Community College in 1996 as a Registered Dental Hygienist. I truly enjoy working with all the children and providing them with a foundation of good oral home care habits. In my spare time I enjoy quality time with my husband, son (& my dog, too) we love movies, hiking, biking, traveling & swimming. I truly feel blessed to have such a wonderful family, both personally and professionally.
---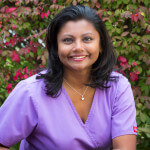 ---
Dianne, RDH
---
Hello, my name is Dianne. Born and raised in the islands of Trinidad and Tobago, I moved to the USA in 1989. I started my dental career as a dental assistant and I quickly became passionate about dentistry. I was inspired and encouraged to further my education in becoming a Dental Hygienist. In 1992 I graduated with an Associate Degree in Dental Hygiene from Hostos Community College. Since then, I have worked in the dental field for 26 years experienced in general, periodontal and pediatric dentistry. I've been with this amazing VPD team for over 10 years. I am truly passionate about working with children striving for a positive patient experience and devoted to educating patients on their individual needs. Over the past 4 years I've enhanced my knowledge trained in Orofacial Myology- a therapy for facial and tongue exercises and behavior modification techniques to promote proper tongue position, improved breathing, chewing and swallowing. I am blessed to be a part of a team that believes and promotes professional and personal growth. In my spare time, I enjoy brisk morning walks, yoga, prayers, meditation, reading and sharing a meal and good conversations with friends and family.
---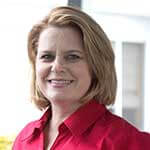 ---
Amy, RDH
---
Hello, my name is Amy and I am a Registered Dental Hygienist. I'm a 1989 graduate of Fairleigh Dickinson University College of Dental Medicine with a Bachelor of Science Degree in Dental Hygiene and Higher Education. I joined the Valley Pediatric team in the spring of 2016. Through my years in pediatric dentistry I have really watched it evolve to meet the everchanging trends and needs of our precious patients. Additionally, I have taken an extra interest in our patients with special needs and strive to keep current on the best ways to provide optimal care to our most fragile patients. Currently, I hold a position as Clinical Instructor at New York University – College of Dentistry, where I teach subjects such as instrumentation, infection control and patient management. Teaching has always been a passion of mine whether I am showing a college student how to hold an instrument or a six year old how to hold a toothbrush! I am so proud to be part of Valley Pediatric Dentistry which fully supports and nurtures this passion and empowers me and my colleagues to bring our best selves to our patients every day. I am so fortunate to share my life with my children, Jackie and Justin, my husband Steve and our sweet little dog Marshmallow. We enjoy traveling the world when we can and enjoy experiencing the diversity that we find on our adventures.
---
---
Sara, RDH
---
Hello, my name is Sara. I am a registered dental hygienist and graduate from Farmingdale State College in 2017. I am currently taking classes to receive my bachelor's in dental hygiene as well. I joined the VPD team in 2018 and I love growing my career with this talented team. What I was searching for most in an office to call home was being a part of a supportive and skilled team, which I have found here at valley pediatric dentistry. I love working in pediatrics to provide a great dental experience for children and educating my patients in new ways. In my spare time I enjoy to run, hike, swim and boat in upper Westchester which I am fortunate to call home.
---
---
Jena, RDH
---
Hey everyone. I'm Jena, I graduated NYU College of Dentistry in 2006 and I'm one of the dental hygienists here at VPD. I started my dental professional journey when I was 15 years old, as an orthodontic assistant. There is where I fell in love with the dental profession, and learned I wanted to work in pediatrics. Here at VPD I am committed to helping children find ease with their appointments, as well as teaching them good oral health habits they can grow with. When I'm not in the office, I'm spending my days with my amazing 4 children, and husband.
---